Our Focuses|Human Rights and Social Inclusion|Occupational Health and Safety
Occupational Safety and Health
The Winbond endeavors to meet the advanced international safety, health and environmental standards and is committed to providing employees with a complying and healthy working environment through respect, caring and counseling, and participation mechanisms. Continuous improvement will be used to promote employee safety, eliminate hazards, reduce environmental, health, and safety, and asset risks, being committed to zero accidents, zero work-related injuries, and reducing environmental loads. Through the optimization of prevention and improvement measures, we will gradually reduce the rate of personnel injury, implement the concept of safety and health, and become a green enterprise with sustainable development.
Winbond has established relevant procedures to ensure that labor representatives can participate in ESH policy revisions and related safety proposals and communications. In the composition of the Winbond Occupational Safety and Health Committee, the proportion of labor representatives is better than the legal requirements.

Winbond has taken relevant front-line workers into consideration at the beginning of planning the safety and health plan, such as: The risk and hazard identification officers are all trained workers of such units, and labor representatives are also required to participate in the semi-annual environmental testing or abnormal accident discussions.
Environmental, Safety & Health Policy
Winbond Electronics Corp. is committed to achieving the highest standards of environmental, safety and health(ESH) performance, and providing a safe and healthy workplace through respecting, caring for and consulting, participating with workers. We will continuously improve occupational safety, eliminate hazard, protect environment and reduce risk of ESH and property. Besides, health promotion activities took place to strengthen cohesion and develop a company culture of health and sustainability.
We will implement appropriate management and best practices to prevent injury and property damage. By effective training and communicating, all workers and contractors shall comply with our ESH requirements, and follow procedures at work.
We will continuously improve our ESH performance by reducing work related injury, resource consumption, and pollutants emission. We firmly believe concept of safety, health and environmental protection is the key to be a sustainable enterprise.
Occupational Safety and Health Management System
Winbond has already obtained ISO 45001 Occupational Health and Safety Management System and Taiwan Occupational Health and Safety Management System (TOSHMS) certification. Also, all workers have been 100% included.
In order to comply with the goal of zero accidents in the ESH policy, Winbond continues to use quantitative indicators such as the annual Disabling Injury Frequency Rate (FR) and Disabling Injury Severity Rate (SR),; and by setting medium and long-term goals, expecting to reach half of the industry average.
Along with the independent inspections by on-site unit supervisors, supervisor safety observations, on-site safety proposals and false alarm report incentives, to gradually reduce the personnel injury rate, among them, supervisors' independent inspections also have requirements and specifications based on the characteristics of each unit. For example, class-level supervisors of equipment units must conduct inspections at least four times a month. Even high-level supervisors such as division-level supervisors must perform inspections at least once a month. 
Relevant contractors into the relevant risk assessments, to avoid transferring high-risk operations to non-employees only.
 
ISO 45001 and TOSHMS certification
 
CTSP Fab
Kaohsiung Fab
 
ISO 45001 
TOSHMS
ISO 45001 
TOSHMS
Certification organization
DQS
DQS
DQS
DQS
Date of certification
2022/8/12
2022/6/13
2022/11/4
2022/11/4
Valid date
2025/8/11
2025/8/11
2025/11/3
2025/11/3
Certificate registration No.
20003544 OHS18
CB10-98002-05
50600484 OHS18
CB10-111001-00
Certificate
Accident Investigation and Injury Prevention
A complete standard operating procedure (SOP) on accident investigation has been established by Winbond to reduce accident damage and risk. The SOP is applicable to all Winbond employees, contractors, and visitors. In the event of an accident, different levels of investigation are carried out based on the severity and type of the accident. The level of investigation also determines the composition of the investigation team.
Standard Accident Investigation Process
Situation Investigation and Cause Analysis
Apply cause analysis to the findings of the situation investigation to arrive at conclusions.
Identify the Root Cause
Verify the factors found during the analysis and eliminate factors of no significance to obtain the true cause of the anomaly.
Develop a Response
Propose feasible improvement strategies and methods for the true cause of anomaly (taking cost effectiveness and risk improvement into consideration).
Strategy for Preventing Recurrence and Standardization
Horizontally expand effective strategies to related machines or processes.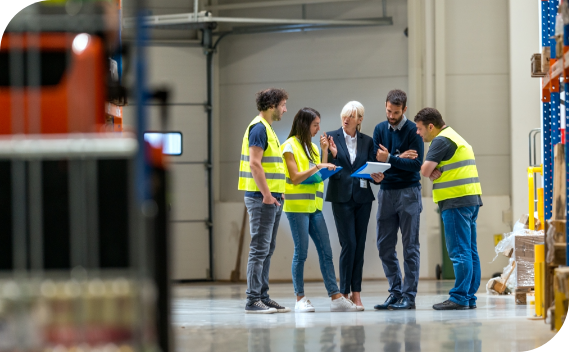 supply chain / value chain impact management
Winbond has established relevant management regulations for contractors. After receiving orders, vendors will provide relevant fab codes of conduct, and monthly communication, counseling, and implementation of education and training with vendors will be conducted through engagement organizations. The evaluation results of each vendor were calculated through the evaluation method in the contracting procedure, which will be announced in the engagement organizations and relevant safety meetings, providing reference for the responsible unit head of each project to select contractors. When necessary, the chairman or vice-chairman of the Environmental Safety and Health Management Committee of the fab may request the supervisors of relevant units to report in the meeting.
Occupational Health and Safety Education and Training
Occupational health and safety education and training is conducted by Winbond every year to reduce the incidence of occupational injuries and to strengthen employees' understanding of safety and health regulations; multiple channels have been established for online and physical courses, and employees can also watch relevant training videos through the learning system. The feedback is surveyed through questionnaires, including: satisfaction, the gap in understanding before and after the course, to ensure that the lecturers pass the corporate lecturer certification of the human resources division.
Injury Prevention Management
In terms of occupational health services and worker health promotion, Winbond has nurses in place that are better than the regulations to provide health management and health promotion services. The service targets, including employees and non-employees, can all contact the fab nurse for consultation on health care and emergency medical assistance if necessary.

Health Services and Promotion
Employee health protection service
Uninterrupted health services:The number of nurses exceeds the number required in the regulations
First aid:Work with teaching hospitals around the fab area on the green channel
Health examination:Provide additional special check-up items for newcomers' health examination results, and health examination items better than that required by laws and regulations to in-service employees
Employee health improvement
Professional consultation services:Cooperate with the employee consultation center to provide career and work, family and parent-child, male-female relations, physical and mental stress, legal, finance, workplace management consultation
Winbond employee health website:The infirmary cares for the re-examination of the employees and assists in making appointments with doctors for consultation in the company
Education and training / health lectures:Plan a series of courses such as stress relief and sleep, high blood pressure prevention, CPR & AED for all, traffic safety and defensive driving promotion and locomotive security inspection activities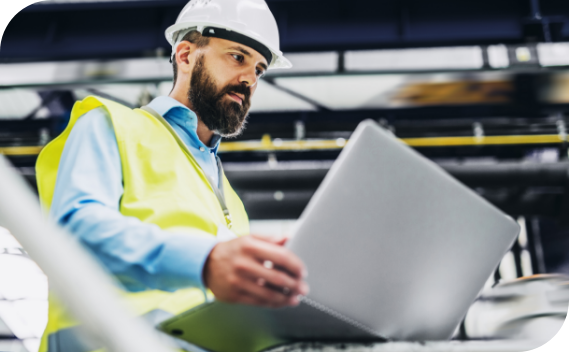 System Assessment and Management
Winbond combines the management system and online system to improve the transparency and availability of relevant statistical data. By Winbond's internal proposal system, employees can reflect their needs through multiple channels, such as: hidden dangers and suggestions, to ensure the follow-up of the proposal and the reply of the management unit. In the education and training, it's reminded that if a hazardous situation is found during the operation, the workers can immediately stop the operation and report. The priority is to protect the life safety and health of the workers, and they will not be punished for exercising the right of withdrawal.
 
Winbond has corresponding safety regulations for high-risk operations, requiring all operating manufacturers to complete 100% special operation  permit and conduct inspections before, during and after the operation to ensure that the entire operation is safe. For example, if there is a open flame work, any combustible materials within a horizontal distance of 11 meters must be removed or covered with a fire blanket before the operation. If it is an open flame operation, it must be confirmed on site that there is no open flame or fire source 4 hours after completion.
Winbond independently develops a chemical management system for hazard management. After reviewing the safety data sheet and hazard label content provided by the vendor, and confirming whether it is a prohibited and restricted substance in Winbond's commitment, we conduct storage, supply, waste gas / liquid treatment assessment, related risk assessment, and propose countermeasures based on the results.
As for the exposure assessment of hazardous substances, Winbond independently conducts additional environmental monitoring on related allowable concentration, or the internationally established threshold limit value, which is better than the legal requirements. To pass the monitoring, it must be lower than 1/10PEL to meet Winbond's standard, which is also stricter than that in the regulations; and re-monitoring is conducted every six months.
Long-Term Preventive Emergency Measures
Winbond deliberates in safety-related meetings at all levels (such as monthly safety meetings in the fab and quarterly safety and health committee meetings), and also conducts relevant tracking through the company's internal ESH management electronic system to ensure that relevant corrective and preventive measures can be 100% achieved. At the monthly safety meeting, Winbond provides prizes to those who actively report as a reward for reporting false alarm accidents. 

The emergency drills were conducted by Winbond for fire, chemicals leaks, gas leaks, massive water leaks, and other events. In addition to the relevant drills organized by employees and non-employees within the fab area, we also cooperated with the joint response team of the Science Park, and worked with the park bureau to expand the joint defense drill to surrounding factories and residents.