Our Focuses|Corporate Governance|Board of Directors
Board Diversity Policy
Article 20 of the Corporate Governance Code of Practice stipulates that the structure of the Company's board of directors should take into account the company's business development scale, major shareholders' shareholding and the diversity of members. etc.), gender, age, nationality, culture or field of work, etc., and consider the needs of practical operations to determine the appropriate number of directors with more than 5 people. The specific management objectives of the 13th (112-115) Board of Directors Diversification Policy:
More than 1/2 of the seats of independent directors shall have a consecutive term of no more than 3 terms: achieve
Increase the number of female directors from 2 to 3: achieve
The number of directors who concurrently act as a manager is less than 1/5 of all directors:achieve
Maintain 2 major shareholder seats:achieve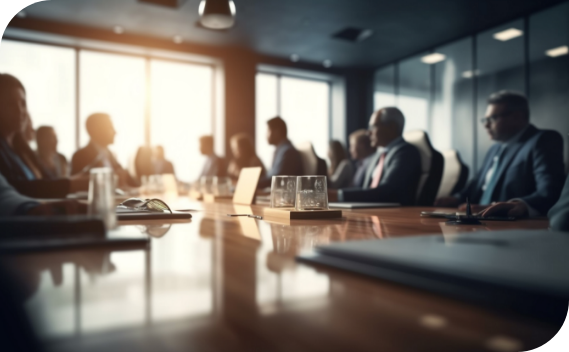 Position
Name
Gender
Diversification items
Management
Leadership decision
Industry knowledge
Financial accounting
Information technology
Chairman
Arthur Yu-Cheng Chiao
Male

 

 

 

 

 

Vice Chairman
Chin-Xin Investment Co., Ltd (Representative:Tung-Yi Chan)
Male

 

 

 

 

 

Director
Yung Chin
Female

 

 

 

 

 

Independent Director
Allen Hsu
Male

 

 

 

 

 
Independent Director
Stephen T. Tso
Male

 

 

 

 

 

Independent Director
Chung-Ming Kuan
Male
 

 

 

 

 
Independent Director
Jong-Peir Li
Male

 

 

 

 

 

Director
Walsin Lihwa Corporation (Representative: Fred Pan)
Male

 

 

 

 

 
Director
Jamie Lin
Male

 

 

 

 

 

Director
Wei-Hsin Ma
Female

 

 

 

 

 

Director
ELAINE SHIHLAN CHANG
Female

 

 

 

 

 
Percentage of all directors
Proportion of independent directors to all directors
Proportion of directors as employees to all directors
Age distribution
Male
Female
Over 50 years old
Under 50 years old
73%
27%
36%
27%
82%
18%
Performance Evaluation of Board of Directors
The Fifth Meeting of the Board of Directors of the Ninth Term of the company (December 21, 2011) formulated the " Rules for Remuneration and Performance Assessment of Directors and Supervisors ", and established the performance evaluation system of the board of directors to measure the works of directors guiding the Company's strategic directions and overseeing the Company's operations and management so as to help increase the long-term shareholder value. The staff in charge of board meeting affairs will compile the results and submit the results to the Remuneration Committee and the Board of Directors, and based on which, draw up the Board of Directors performance enhancement plan. In order to strengthen the operational efficiency of the board of directors, the Twenty-Second Meeting of the Board of Directors of the Eleventh Term of the company (April 30, 2020) amended the company's "Rules for Remuneration of Directors and Performance Assessment of the Board of Directors ", and clearly stipulated that an external professional organization will be appointed to conduct board performance every three years. For relevant information, please see the 2022 Annual Report.
External Board's performance evaluation
In 2011, the company entrusted an external organization "Taiwan Corporate Governance Associationn" to evaluate the effectiveness of the board of directors. The company reported the evaluation results and improvement plans at the 2022/12/14 board meeting.
Implementation Date:111/08/31 Issuance of Assessment Report
External Professional Organization:Taiwan Corporate Governance Association
Is the external organization independent: Yes
Assessment Method: Conducting online interviews after reviewing relevant materials
Standards: The assessment is conducted based on eight dimensions: Board Composition, Board Guidance, Board Authorization, Board Oversight, Board Communication, Internal Control and Risk Management, Board Self-discipline, and Other Support Systems.
Improvement Recommendations and Future Improvement Plans: 2022 external evaluation results of Winbond's Board performance
Corporate Governance Implementation
Establishment of Corporate Governance Practices: Approved by the 5th meeting of the 10th Board of Directors (Details in the Governance Guidelines and Regulations).

Promoting Advocacy for Preventing Insider Trading

To ensure shareholder equality and maintain fairness in securities market transactions, MediaTek has established a management procedure for preventing insider trading. This procedure prohibits insiders or employees from profiting by utilizing information not available to the market. Advocacy for preventing insider trading is conducted monthly to prevent unintentional violations of insider trading regulations due to lack of knowledge. Furthermore, it is stipulated that directors are not allowed to trade their stocks during the 30 days before the annual financial report announcement and the 15 days before each quarterly financial report announcement. (For details about the "Management Procedure for Preventing Insider Trading," please refer to the "Company Regulations" section.)
| Financial Reporting Periods | Financial Report Announcement Date | Directors are reminded via email that trading in securities is prohibited during closed periods |
| --- | --- | --- |
| Financial Report for 1Q22 | 111/05/05 | 111/04/18 |
| Financial Report for 2Q22 | 111/05/05 | 111/04/18 |
| Financial Report for 3Q22 | 111/08/04 | 111/07/19 |
| Financial Report for 4Q22 | 112/02/16 | 112/01/17 |
| Financial Report for 1Q23 | 112/05/04 | 112/04/14 |
Corporate Governance Officer
The Corporate Governance Officer of Winbond is Chih-Chung Chou, who serves as the Chief Financial Officer (appointed by the 18th meeting of the 12th Board of Directors). 
Scope of Corporate Governance Officer's Responsibilities: To ensure compliance with board and shareholder meeting procedures and relevant regulations, and to facilitate information exchange and communication between board members and between the board and management.