Sustainability management|Message from the Chairman and CEO
Message from the Chairman and CEO
Message from the President
Message from the Chairman and CEO
It has been over 35 years since Winbond's establishment in 1987. The recent challenges have deviated from tradition: the shift from globalized to regionalized supply chains, the COVID-19 pandemic, regional conflicts, economic changes caused by interest rate hikes and inflation, and the damages of climate change—all vividly present. However, I believe that constant change is the norm in the world, and compared to the changes faced by century-old companies that can withstand the test of time, the fluctuations of a few years are still relatively small. Companies do not need to deliberately talk about transformation; instead, they should focus on the foundation of sustainable existence. The key still lies in whether we can maintain a high level of insight and adaptability, continuously monitor and adjust accordingly. 

Therefore, "sustainability" is a multifaceted concept for us. It represents a spirit of enduring enterprise that transcends time, aiming to maintain the ability to continuously create value in a changing world, inspiring us to become pillars of sustainable development in human society. It reminds us to wisely utilize resources and cherish our one and only Earth. Winbond embody this spirit through the following five aspects: "Conduct business with integrity and ethical behavior," "Accountable teamwork," "Enthusiasm of learning," "Aggressively innovate," "Sustainable contribution." Integrity establishes our foundation, accountability drive practical implementation, learning expands our horizons, and innovation keeps us up to date. Most importantly, it is crucial for all colleagues to constantly remember how to contribute to society with their own abilities, as this is the core key to the long-term existence of the company. 

With this belief, we have recently embraced the vision of being an "Be a hidden champion in providing sustainable semiconductors to enrich human life" and actively invested in the development of green products and technologies. We aim to practice the core competitiveness of safe and low-carbon technologies through applications in data processing, communications, transportation, smart living, and more. Gradually, we respond to the high demand of contemporary society for environmental sustainability. In order to ensure that all colleagues understand this belief, we will establish the product carbon footprint as a key measure of innovative value and implement a systematic carbon performance management process. This will enable every employee to clearly understand that prioritizing green initiatives is of utmost importance and to internalize this mindset, naturally shaping the company's culture of sustainability. 

Employees are the carriers of corporate culture, so Winbond highly emphasize their development. We believe that if a company is willing to invest a large and wide range of educational resources in its employees, encourage their passion for learning, and support their continuous growth within the company, it will surpass academic qualifications and experiences obtained in the same amount of time from schools or the external world. Additionally, through emphasizing opportunities for job rotation between departments, we ensure that theory and practice complement each other, enabling all colleagues to possess abundant capabilities. 

Social sustainability is the foundation for the sustainability of a company, and the sustainability of employees is crucial for the continuity of the company's spirit. That's why we are committed to developing green products responsibly and dedicated to creating a joyful learning environment in the workplace. Having the ability to give back to society is the trajectory for stable growth of the company. In the future, as humanity continues to explore and develop various possibilities, our company will maintain its spirit of sustainability and, with innovative capabilities, join forces with all sectors to enrich and improve the lives of all human beings.
Chairman & CEO
Yu-Cheng Chiao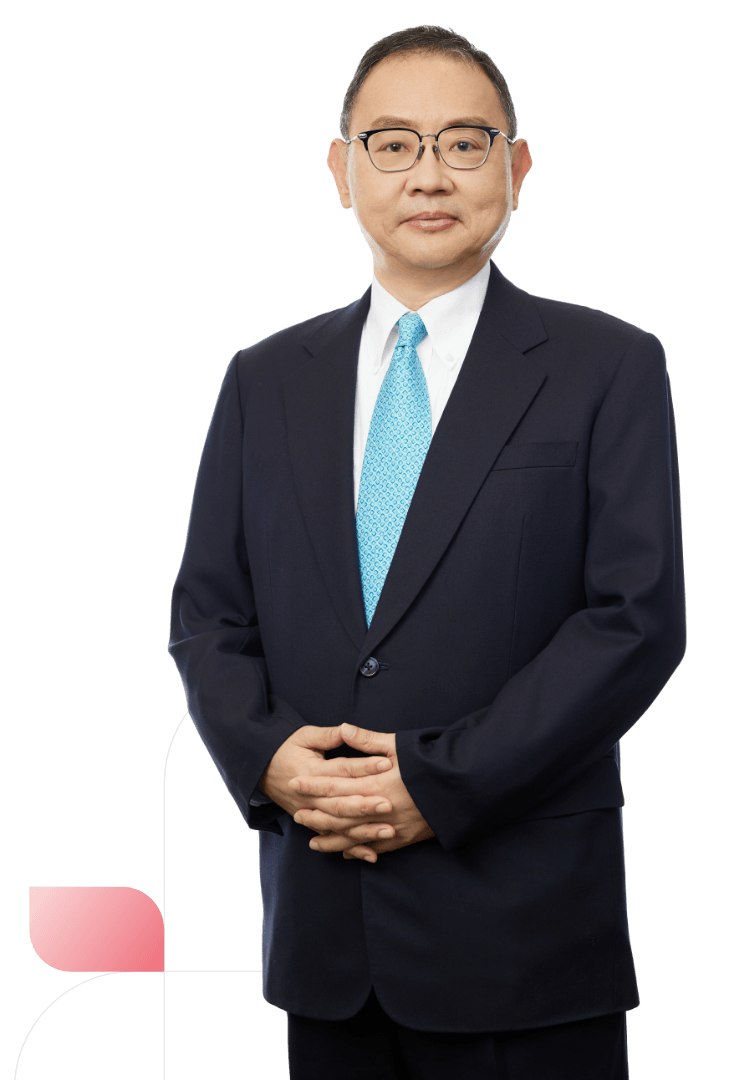 Message from the President
Looking back on the pivotal events of 2022, it became evident that the global movement towards decarbonization had gained significant momentum as a response to the pressing challenges of climate change confronting the world. Simultaneously, a growing awareness of human rights and an escalating demand for green-collar experts were driving positive change across various industries. Issues pertaining to corporate fairness, justice, and employee rights were increasingly capturing public attention day by day. Meanwhile, as we move into 2023, the market is facing additional hurdles with the impact of war and inflation leading to fluctuations. Companies endeavor to displaye resilience, proactively addressing risks and challenges with efficiency and effectiveness. Their ability to delivering sophisticated solutions and adeptly meet clients' expectations was critical in turbulent times.  

Winbond actively participated in the Taiwan Climate Partnership (TCP) and has served as a board member in its inaugural term. Also, with the dedicated ESG department established, we continuously monitor domestic and international Environmental Social and Governance (ESG) trends and regulatory policies, laying a solid foundation to plan and execute our ESG strategy projects. In addition, Winbond commits to enhancing its core technological competitiveness to differentiate from competitors, including R&D innovation, and zero-defect quality; integrates such elevations into our development pathway; and upholds our corporate vision"Be a hidden champion in providing sustainable semiconductors to enrich human life." There will be a myriad of challenges ahead waiting for us in the future, however, Winbond shall advance with confidence toward its goal and meet stakeholders' demands and expectations.
E/Green Innovation and Development
To implement carbon management systems, Winbond has utilized digital tools to analyze and achieve carbon reduction. In 2022, Winbond collaborated with Microsoft to establish the Carbon Emissions Information Platform, which accurately calculates the carbon emissions throughout each IC production process, prioritizing potential carbon reduction hotspots within product life cycle. For instance, GHG emissions can be reduced by implementing local scrubber equipment that supports in the treatment of exhaust gas during the manufacturing process. In terms of energy, Winbond has established dedicated departments responsible for green energy investment and renewable energy certificates purchase. With diligently R&D on smaller chips and enhancement design on product packaging, we can save materials, reduce testing time, and minimize power consumptions. Winbond commits to green manufacturing through advancing process technology, reducing production time, and implementing energy-saving measures. Winbond aims to complete ISO 14067 Product Carbon Footprint verification in 2023.
S/Talent Development and Social Impact
Talent is a crucial asset for businesses, and Winbond values human rights and embed such topic into our corporate management framework. In 2022, we saw a significant boost in the employment rate of people with disabilities at Winbond. Furthermore, our Central Taiwan Science Park (CTSP) fab attained a perfect score in the RBA VAP platinum certificate and completed human rights due diligence. 

In terms of talent recruitment, Winbond has implemented industry-academia cooperation to collaborate with schools in nurturing students through programs such as industry expert courses, scholarships, and internship opportunities. Also, Winbond provides specialized assistances for international employees on relocation during on-board process, ensuring a hassle-free working environment. In recent years, Winbond has built an environment for lifelong learning and interdisciplinary practical engagement, through various licensed software and platforms installed, and development programs organized, encouraging employees to continuously improve their skills and apply their knowledge in their work.

Nowadays, the scope of work extends beyond livelihood considerations and also encompasses the pursuit of personal values. In 2022, Winbond organized the Hou-Feng Bike Path Adoption program, attracting over 300 employees and their families to participate; and host activities such as river cleanup and birdwatching in collaboration with the Society of Wilderness. Winbond wishes to reinforce employees' self-worth, promote family harmony, create a joyful working dynamic, and contribute to society via collective efforts through diverse social engagement opportunities.
G/Excellent R&D to Meet Market Demands
To strengthen operational stability through risk management, Winbond has established a centralized risk management organization responsible for coordinating research on regulations, response measures, and supporting risk management across subsidiaries. Risk management units have been established within each department to address the challenges of regulatory and risk differences around the globe. For example, Risk Management Committee is instituted under the Board of Directors, along with and ESG Committee, all units monitor risks collaboratively, ensuring better resource utilization and responses lead time. 

To mitigate the impact of climate change and energy transition (such as water and electricity shortages), Winbond has implemented corresponding measures, including securing long-term natural water sources, and a 45-thousand-ton underground on-site reservoir that can sustain Kaohsiung Fab's operations for four months, under the government's Level 3 alert where 15% of water is rationing. 

Winbond is committed to expanding product lines to address fast-changing markets realities. In addition to existing consumer products, Winbond has aggressively developed high-end products for industries such as automotive, industrial application, and medical care. Furthermore, Winbond pays close attention and actively responds to the demand of green products from customer, hence preserving strong customer relationship. Also, by leveraging data science technology, Winbond optimizes production scheduling, machine condition prediction, and improves factory management efficiency. Digital transformation has also been extensively applied across departments to enhance work efficiency, and this effort has yielded significant outcomes.